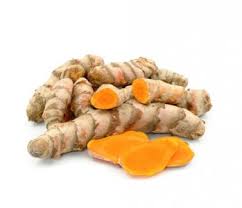 It seems like summer was just here but already we are starting to think about the holidays.  The Optimal Kitchen is about helping people  focus on the prevention of illness and maintaining optimal health, so I have developed a few new products specifically designed to aid clients in this quest.   These new items will be available at the Eastham Turnip Festival, the Wellfleet Harvest Market, and the Orleans Indoor Market as well as on line.  Come visit me at any of these locations and learn more about how the Optimal KItchen can help you and your family stay healthy this Holiday season and all winter long.
HOLY HABANERO:  This tincture with its high levels of capsascin is great for reducing inflammation, especially for those suffering from arthritis and other types of pain.  Add to foods to give them a kick or use in cocktails.
GINGER STEVIA SYRUP:  This sugar free simple syrup is a healthy sweetener with the added bonus of ginger's anti-inflammatory properties.  It is ideal for sweetening everything from cranberry sauce to homemade ginger ale.  However I believe many people use this for making cocktails helping reduce the amount of sugars in your drinks which helps  prevent those holiday hangovers.

OPTIMAL BOOST: This is our answer  to fire cider.  Optimal Boost blends together the Ginger Stevia Syrup, Holy Habanero and Raw Apple Cider Vinegar all infused with  fresh Tumeric root.  This powerhouse blend  helps boost your immune system, reduce inflammation and promotes overall wellness.  I even got a ringing endorsement from my 15 year old who last night asked if I had any Optimal Boost because as she said, when she drinks a shot everyday she feels much better, and her skin is even better!
November and December can be challenging months for many reasons.  There is often an emotional toll layered on top of the physical, not to mention all the demands put on us by the holiday season.  Staying strong and healthy can make a big difference and here at the Optimal Kitchen we are doing all we can to keep our community healthy and strong.